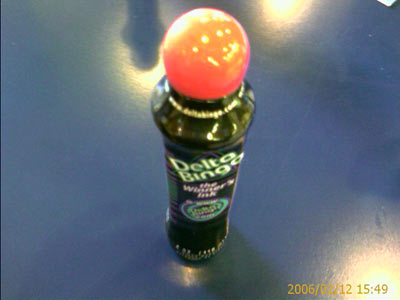 In recent years clever innovators have designed bingo games that can only be described as strange and exotic. Some of the stranger games include Bob Dylan bingo, Palin Bingo, Obama bingo, Televangelist bingo, and one aerospace company actually loaded a bingo game on a spacecraft. Gay bingo games are popular in many areas and have raised considerable amounts of money for AIDS research and other causes. There is also a company whose total focus is on designing educational bingo games for just about any subject. Just when you think you've heard it all someone comes up with another strange bingo game.
In Denver, at the upscale Bar Luxe a new bingo game is drawing crowds of patrons. This bingo game is not for the prudish or those without a sense of humor. On Sunday nights at 9PM a rather raucous crowd gathers at Bar Luxe to play the wildly popular sex toy bingo. Hosted by a gentleman named Aaron Seel, the game has been a fixture at Bar Lux for a little over a year and continues to draw crowds of fun seeking Denver residents.
Patrons watch their hot pink bingo cards intently waiting to hear their lucky numbers called by Mr.Seel. The first player to get any five in a row wins a fabulous toy from a local adult novelty store. Some players have won the much coveted jackpot consisting of the 'Jack Rabbit Vibrator' of Sex and the City fame. The dress code is casual for these Sunday night games although Mr. Seel states that the ladies tend to dress up for the games.
Believe it or not this game is not confined to Denver and environs. The game is played on some college campuses. And games have been reported in both the UK and Canada. Bingo can be adapted for just about any subject or purpose and is bound only by the limits of human imagination. No matter what version of bingo is played, it remains one of the world's most popular games!
Play internet bingo games at BingoHouse.com and continue reading this online bingo blog for more interesting facts about bingo!