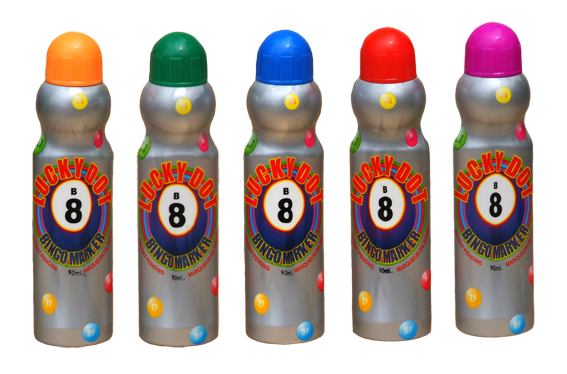 Bingo daubers come in many styles, shapes, and colors. If a person Googles 'bingo dauber' there are 99,700 websites to choose from. Many bingo players have their 'lucky' dauber or prefer certain styles or colors. Most bingo players would not think that an innocent bingo dauber could be used as a weapon but in Springfield Illinois a couple was arrested for fighting with a bingo dauber.
On what had to be a slow news day the Journal Star reported that 22 year old Chyrl S. Miller and 23 year old Jerry J. Pitts were arrested in a domestic disturbance involving a bingo dauber. According to police, Miller returned home from playing bingo to find the door's two deadbolts locked. She was able to unlock one but couldn't get the other one, so she started kicking the door and yelling at Pitts, who was inside sitting on the couch, to open the door.
Pitts opened the door and asked Miller why she was kicking the door, at which point she hit him in the arm with her purse. Miller then threw a bingo marker at Pitts. Pitts said he picked it up and threw it back at her, and Miller ran to a neighbor's house to call police. Miller told police a similar story but said Pitts was the first to throw the bingo marker.
She said she was angry that she couldn't get inside the house when she got home and became angrier when it took Pitts so long to open the door. She said Pitts threw the bingo marker at her while her back was turned, causing a small welt on her shoulder. Pitts had minor redness on his arm. Both Miller and Pitts were arrested on suspicion of battering each other and were taken to the Sangamon County Jail. I'll bet you never knew that a bingo dauber could be used as a weapon!
Continue to read this online bingo blog to learn great information about bingo and start playing internet bingo games!