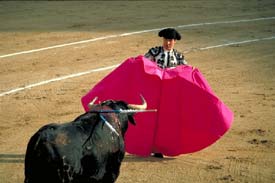 The owner of the Spanish internet bingo portal, Que Bingo, has offered some words of advice for those entering the Spanish online bingo market. Juan DePedro stated in an interview with Bullet Business that entertainment value is all important to Spanish online bingo players. He said that most Spanish online bingo players value entertainment over jackpots and prizes. A Spanish player who is not entertained is likely to go elsewhere to play bingo.
Language is also important according to Mr. DePedro. Spanish online bingo sites must use the local language to attract and retain players. Sites of internet bingo games must use the local language for advertising, chat rooms, game callers, and terms and conditions. He also stated that transactions must be in the local currency.
Mr. DePedro pointed out that many online bingo sites now operating in Spain are poor translations of UK based websites and will not attract Spanish online bingo players. The Spanish online bingo market will provide vast opportunities for bingo providers if they remember these simple things when designing a Spanish website.